Kate Boyd
About Kate:
Works as Counsellor and Clinical Hypnotherapist at First Psychology Centre, Inverness.
Languages spoken:

ONLINE ONLY
Kate Boyd is an experienced counsellor and clinical hypnotherapist who works online with individual adults and
couples
.
She works with a wide range of issues and problems including: anxiety; depression; relationship issues; stress; anger; abuse; life transitions; chronic illness; assertiveness; self harm; trauma; pain management; carer support; eating issues; loneliness; low self-confidence; bullying; bereavement/loss; and trauma. She uses hypnotherapy for issues such as phobias; anxieties; weight management; insomnia; public speaking; and habitual issues such as smoking and nail biting.
She has a particular interest in working with couples. She is also interested in drawing from a range of approaches to work with anxiety and depression.
Kate's way of working
Kate specialises in Transactional Analysis
counselling
and draws on elements of other approaches including Mindfulness-Based Therapies, where appropriate to help clients meet their individual needs and preferences. She aims to provide clients with the time and space to build their awareness and clarity of the issues that are troubling them. The emphasis of her approach is to collaborate with clients to recognise what needs to be achieved and to develop a way forward.
In addition, Kate uses hypnotherapy as a stand alone therapy. She can also incorporate it into a treatment plan alongside other therapies.
Kate's background and training
Kate is registered with the Nursing and Midwifery Council (NMC) for Adult and Mental Health Nursing and is a registered nurse lecturer/practice educator.
She holds a Diploma in Transactional Analysis Counselling, a Post-Graduate Certificate in Clinical Hypnotherapy, and an MEd degree from Aberdeen University. In addition, she holds a Certificate in teaching Mindfulness-Based Cognitive Therapy and a Certificate in Couples Work from Physis.
Kate is a counselling member of COSCA (Counselling and Psychotherapy in Scotland) and a member of British Society of Clinical Hypnosis (BSCH).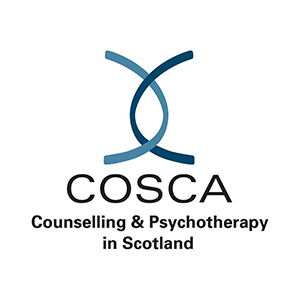 Kate's fee
Kate charges £65 per session. She also works with clients referred via their employer/organisation – for further details, please visit
First Psychology Assistance
.