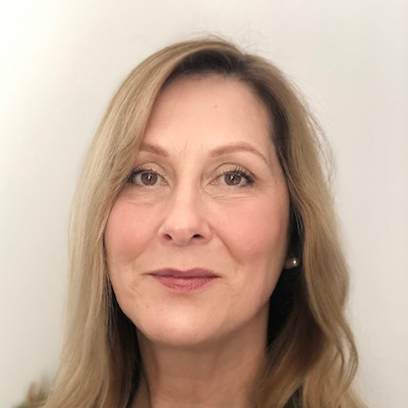 Janey MacRae
About Janey:
Works as Counsellor / Psychotherapist at First Psychology Centre, Inverness.
Languages spoken:

Janey MacRae is a counsellor / psychotherapist who works with adults and children (age 12+).
She works with a wide range of issues and problems including: anxiety; depression and low mood; alcohol and sustance issues; stress (including exam stress); obsessive compulsive disorder (OCD); bereavement / grief; assertiveness; chronic illness; gender and sexual identity; life transitions; relationship issues (with an individual only); relaxation; body image issues; self harm and many more issues.
She is particularly experienced in working with adults with drug and alcohol dependence issues.
Janey speaks fluent French and she is happy to work with people who would feel more comfortable speaking in this language.
Janey's way of working
Janey works in a collaborative way with each client with the aim of providing a supportive and safe, confidential and accepting environment in which they can explore their issues and problems and find a way forwards to improved wellbeing and happiness.
Janey offers counselling / psychotherapy; person-centred therapy; and mindfulness-based therapy. She will tailor her approach to suit each individual. This may mean using one type of therapy or a combination of two or more depending on the needs and preferences of each individual.
Janey's background and experience
Janey has a diploma in Person-Centred Counselling, an MSc in Autism; and a BSc degree (hons) in Psychology. She is a registered nurse and in addition has spent many years working in mental health settings. She is also qualified in Mindfulness-Based Stress Reduction.
Janey is a member of COSCA (Counselling and Psychotherapy in Scotland); a graduate member of the British Psychological Society (BPS); and a member of the Nursing and Midwifery Council (NMC).

Janey's fee
Janey charges £65 a session for self-funding clients. She also works with clients referred via their employer/organisation – for further details, please visit
First Psychology Assistance.