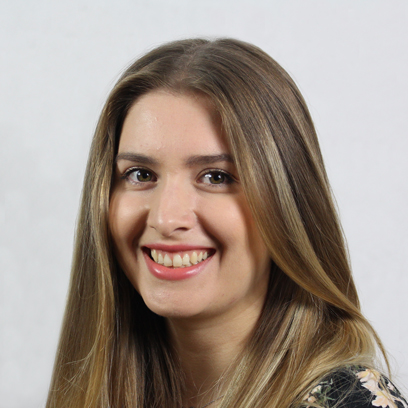 Ellen Fearnley
About Ellen:
Works as Services Co-ordinator at First Psychology Centre, Inverness.
Languages spoken:

Ellen Fearnley coordinates our busy Psychology Services Team and she also arranges client bookings, responds to queries on the phone and by email, and supports the effective running of our busy psychology centres.

Ellen has a wide range of experience working in the area of customer service and is passionate about mental health awareness. She recently completed an undergraduate degree in Philosophy and Psychology (MA) with the University of Edinburgh and worked as a voluntary research assistant for Professor Paul Hoffman during her third year of university.

Ellen has also volunteered with SLV Global on a voluntary mental health placement in Sri Lanka where she helped out in mental health hospitals, various wards, prisons and locally/self-run projects within the community. During her time in Sri Lanka she also taught English.

Ellen has an interest in dance, training for 17 years in a variety of styles and she has achieved grade 6 in ballet. She also enjoys reading, baking and travel.

Her aspirations are to pursue further study in the future in either psychology or primary school teaching.